Regular price
Sale price
$14.99 USD
Unit price
per
Sale
Sold out
Made of high quality aluminum alloy, FDA grade material, safe and durable in use. Simple and lightweight design, save coffee powder and time. We have two versions of dosing funnels, short version 0.6" and tall version 1.1". This is the short version.
Features:
PERFECTLY FITS 58MM PORTAFILTERS - Compatible with most 58mm coffee machine portafilter baskets.
STRONG 8 MAGNETIC POINTS - Our funnel is made of anodized aluminum ring and has 8 magnetic points. It can be stably placed on your coffee machine without worrying about falling or moving. Quickly use and replace the funnel with ease!
HIGH QUALITY ALUMINUM MATERIAL - Made of high quality aluminum alloy, FDA grade material, safe and durable in use. Simple and lightweight design and high temperature resistant.

MINIMAL WASTAGE - The sleek design of our funnel ensures minimal wastage when you are dosing,  allowing your grinds to pass into your portafilter seamlessly.

WEISS DISTRIBUTION TECHNIQUE (WDT) - The product utilizes the WDT method for coffee grinder distribution, ensuring your grinds are broken into tiny grains. The technique also prevents unnecessary spilling.
Shipping & Returns

Free shipping on orders over $69.

Returns are accepted up to 30 days from the date the order was delivered. Open Box items are non-returnable.
Share
View full details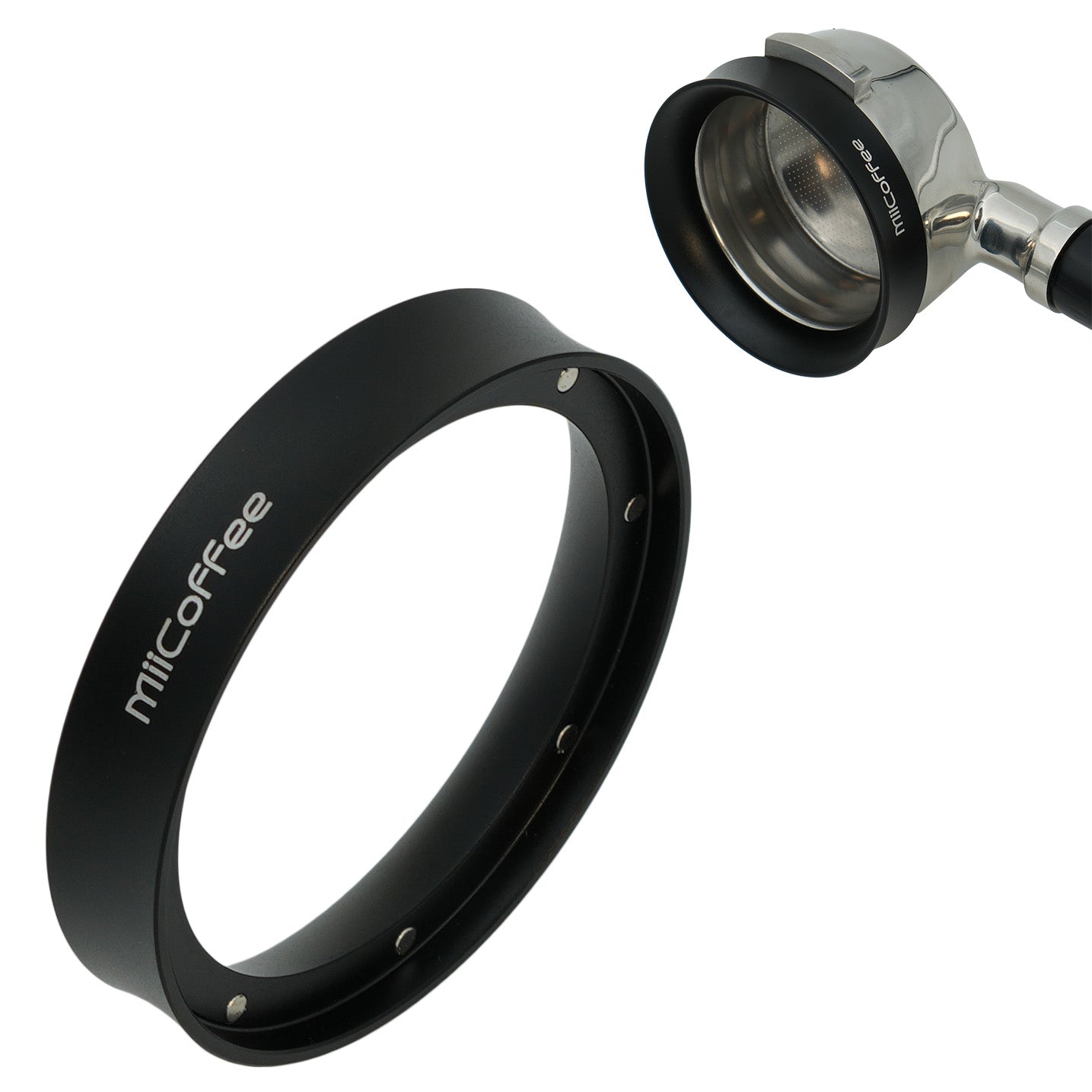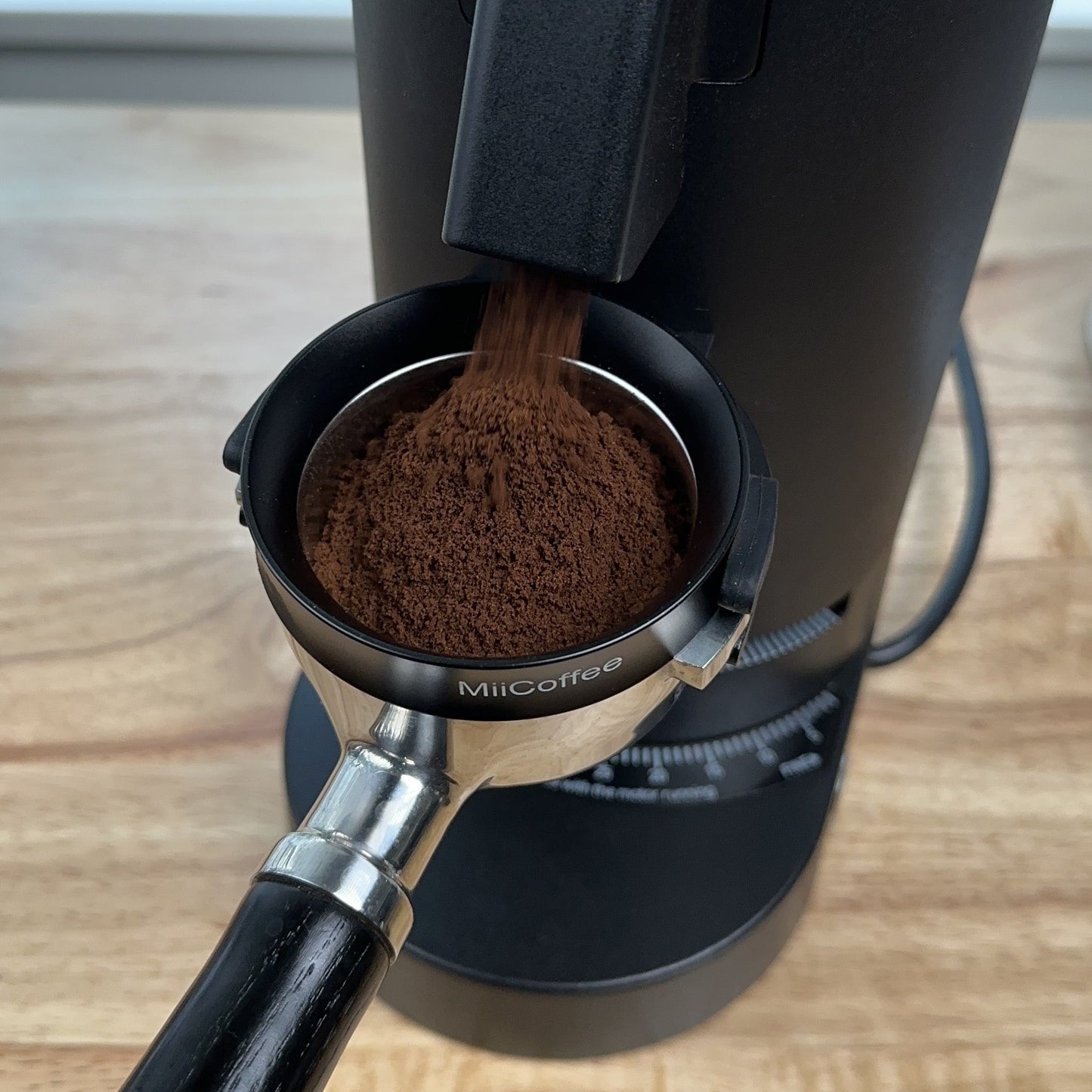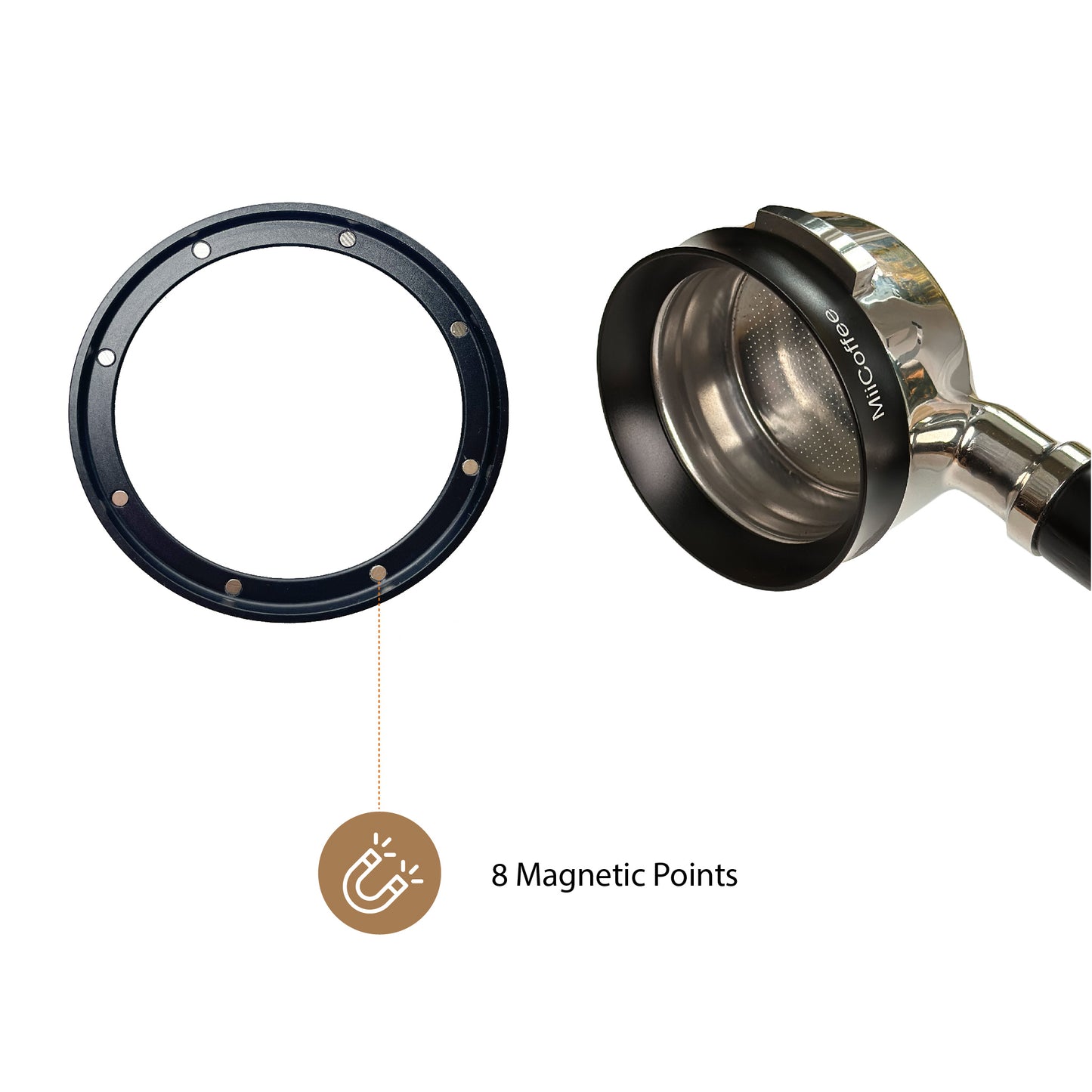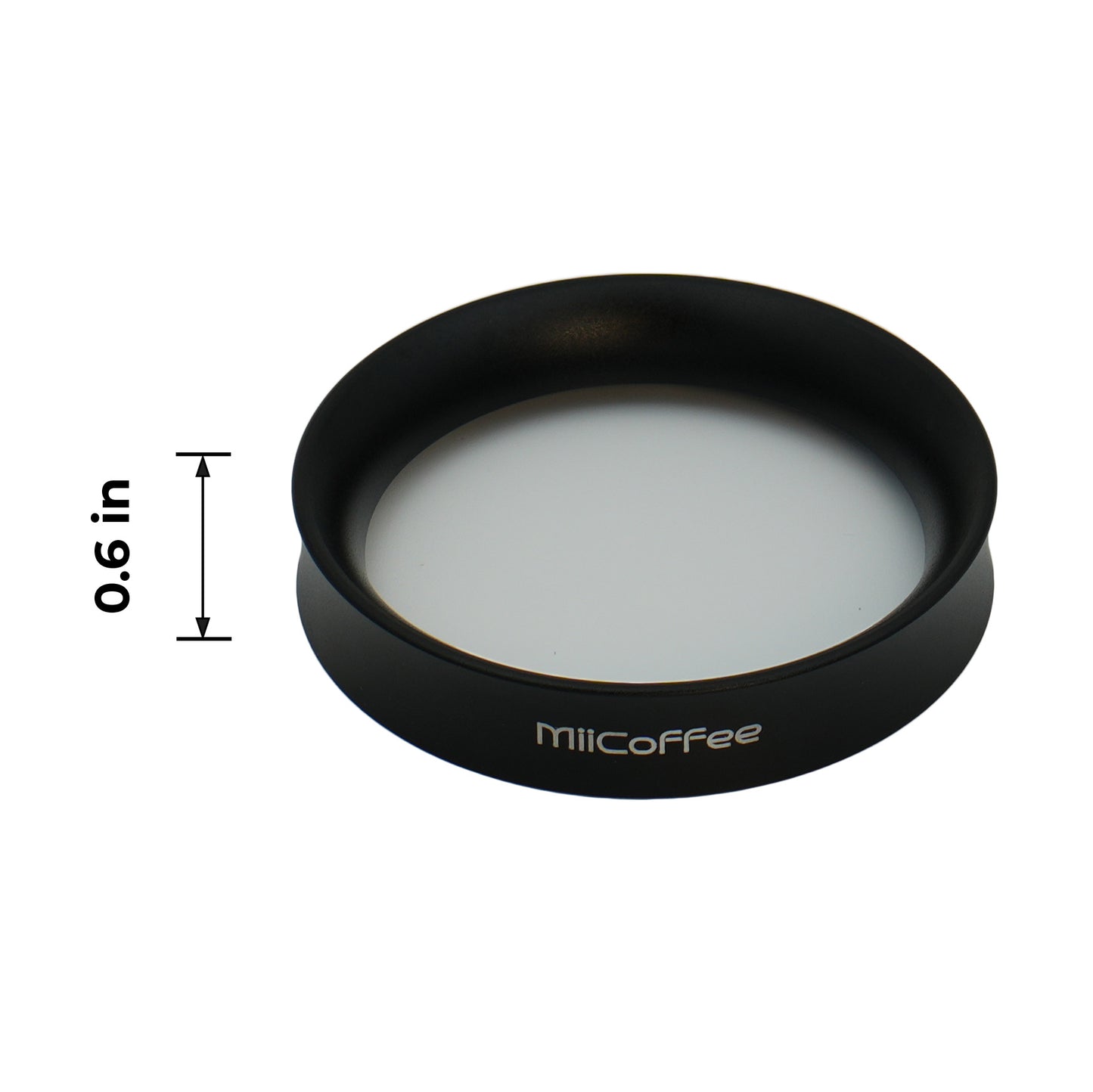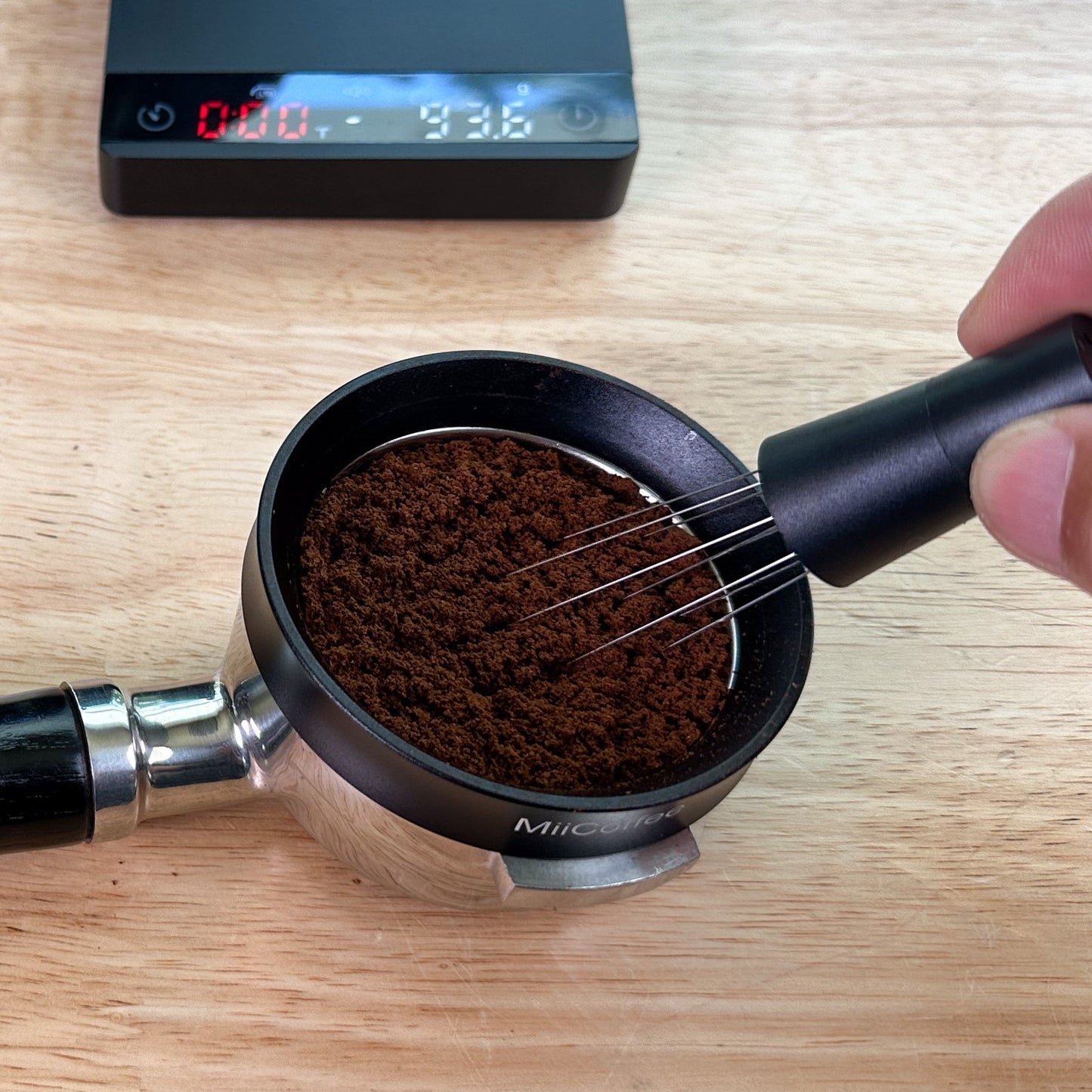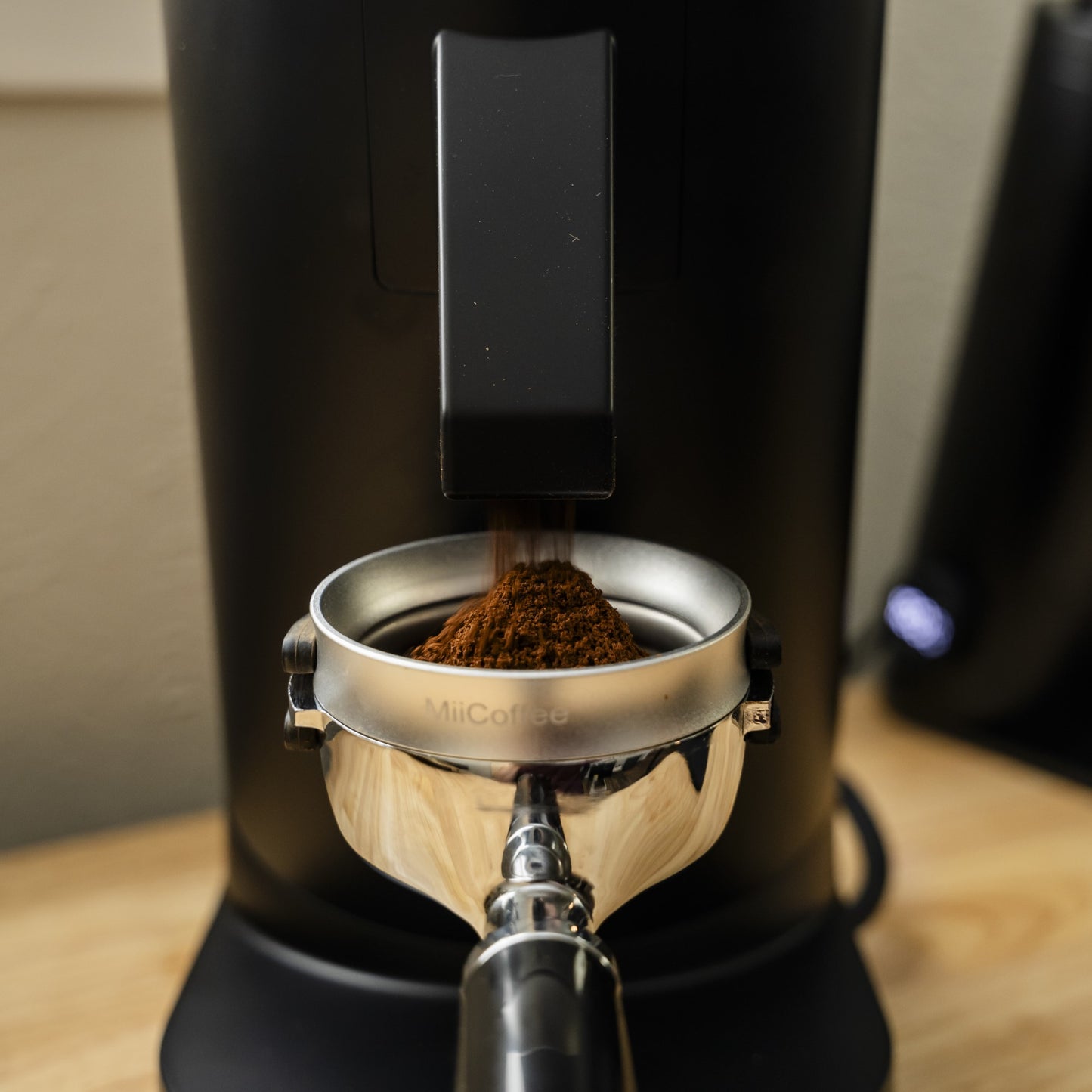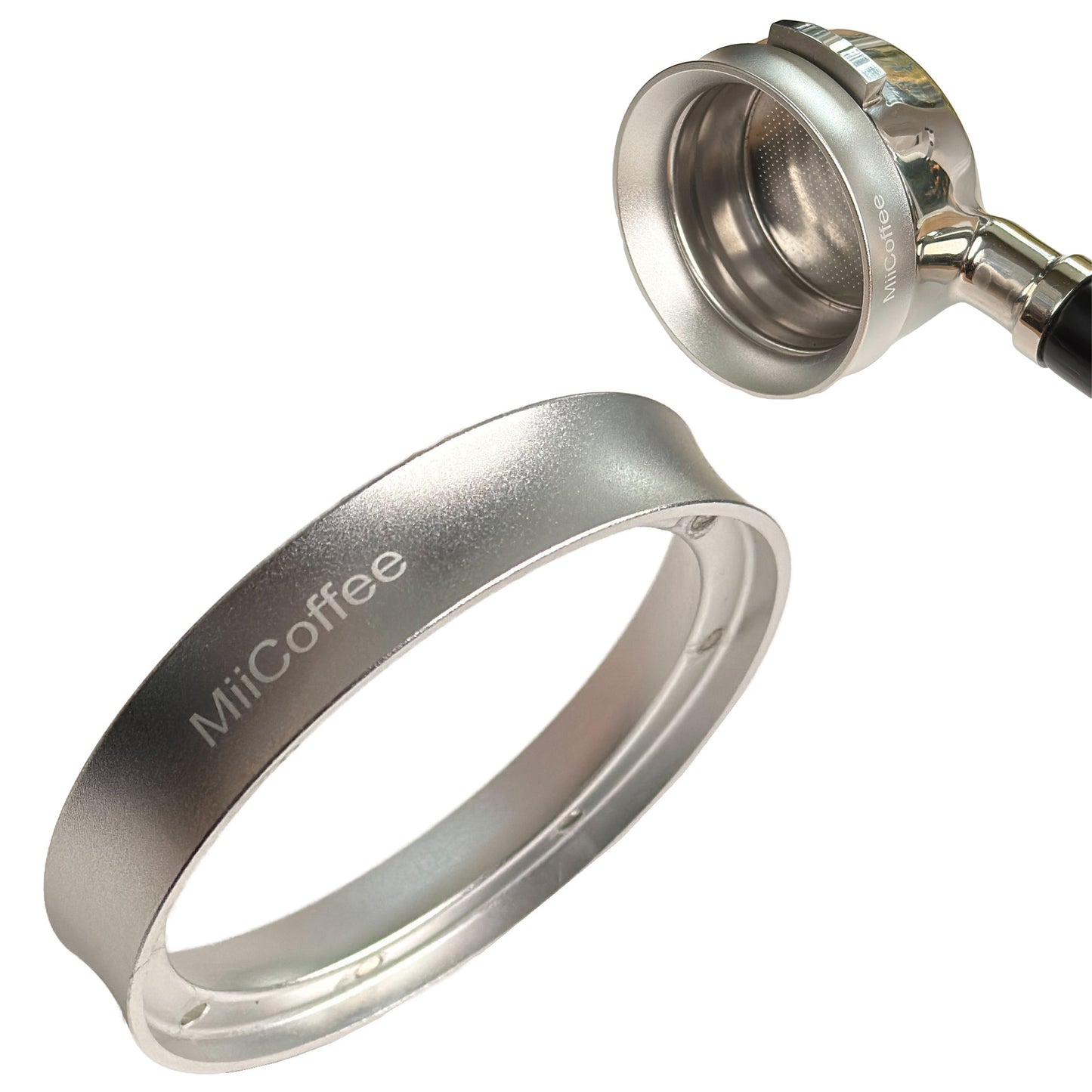 Magnets how do they work?
Apparently not very well on this product.
Might as well not even have magnets cause they don't do anything. Purposely bought this specifically cause it had magnets (and more than 4 of them). Turns out they use the CHEAPEST magnets money can buy. And can't even return this product cause it will literally cost me more to return it cause they wont offer money back for shipping..... Awesome. Don't buy this, and don't buy here cause you'll only regret it.
Works great and looks even better
Game changer for me and keeps my coffee station nice and clean.
Excellent workflow device
I have been experimenting with dosing, WDTing and using proportional weighing. Having a good funnel like this magnetic one for dosing from the grinder and retaining grinds while I gently stir with a needle tool makes things work more accurately and faster. I really like the ribbed/chiseled exterior. It gives a nice feel to the hand. The magnetic quality is amazing and makes the funnel very secure on portafilter. It has a good weight and is nicely manufactured. I did have a small problem with two of the tiny magnets that came out when I tapped the funnel off the basket. But MiiCoffee responded right away when I wrote to them. They are replacing the funnel. This is great customer service. I'm extremely satisfied with my purchase.
Excellent tool for consistent puck prep
Works nicely with the variety of filter baskets I use with my commercial lever group. Quick, easy dosing and WDT. A simple tool that doesn't get in the way. What more could you ask?