MiiCoffee DF64 II Single Dose Coffee Grinder
In Stock & Ready to Ship
MiiCoffee DF64 II single dose coffee grinder is complete re-design of the old populate DF64 grinder. It integrated the best elements from DF64V and DF83. The three seated position for the upper burr carrier integrated wave spring makes the grinding chamber  absolutely stable. At the same time it achieves minimal retention at the new level.  The exit chute is equipped with plasma generator (aka Ionizer) that reduces static to non-existent. DF64 II now comes with custom made stainless steel 64mm flat burrs that deliver a fluffy grind with minimal clumping and consistent particle size distribution. The integrated Anti-popcorn cover help increase grinding speed.
MiiCoffee D40+ Single Dose Coffee Grinder
MiiCoffee D40+ coffee grinder is an entry level single dose coffee grinder. It comes with stainless steel 40mm conical burrs that deliver a consistent grind with minimal clumping. The forward tilted aluminum body helps reduce retention. This small coffee grinder has clean design. Using aluminum as main body material it has an attractive price tag but doesn't sacrifice the build quality. D40+ now has stepless adjustment and helps dial in espresso with ease. The 58mm aluminum dosing cup has a magnetic bottom and it sits on the grinding seat firmly. The patterns on the side of the dosing cup gives a nice grip when you hold it. There is a ridge on close to the top of dosing cup. It can rest on top of 58mm Portafilter. It allows moving grinding to portafilter without fuss.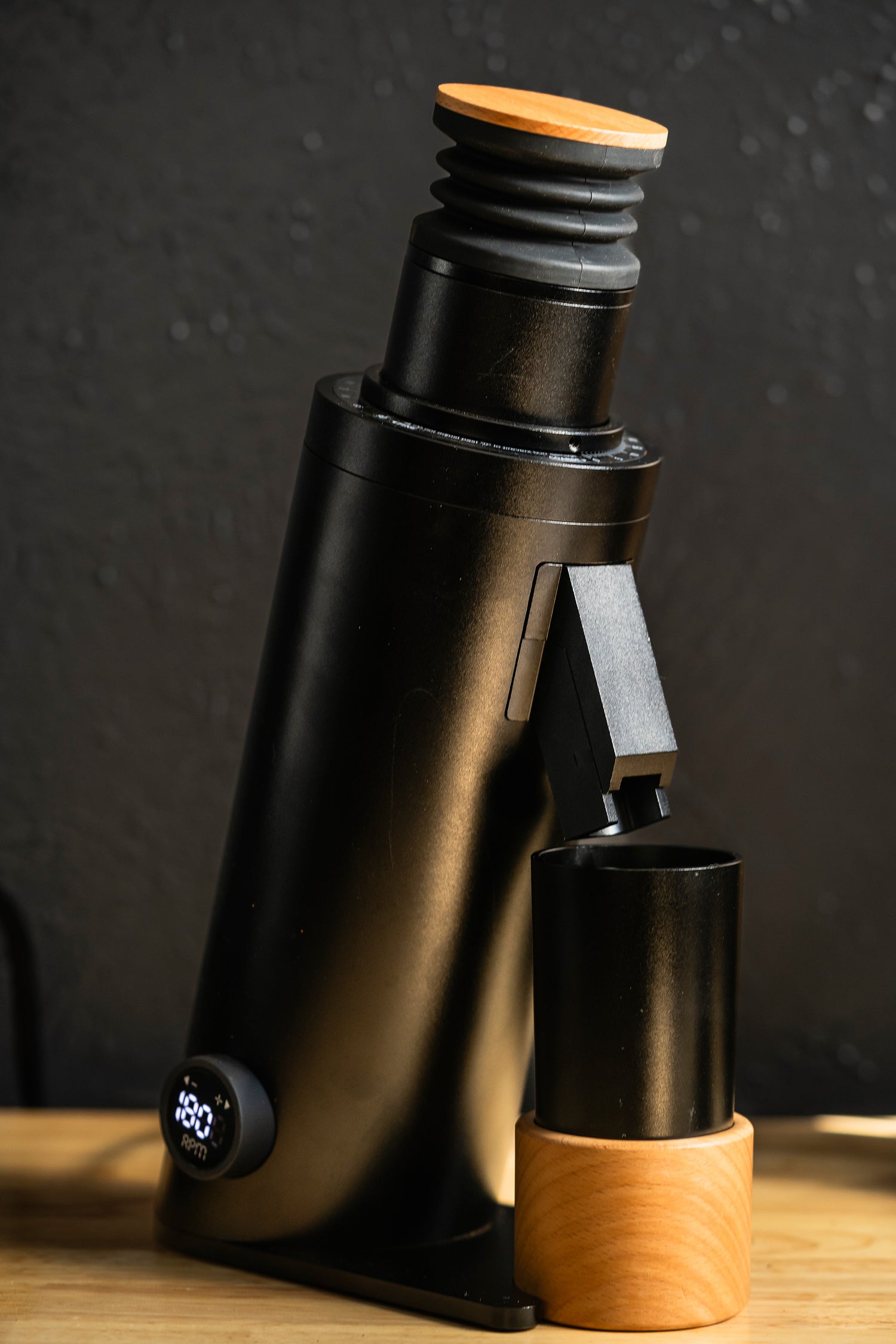 DF64V Variable Speed Single Dose Grinder
MiiCoffee DF64V variable speed single dose coffee grinder is small but mighty. This grinder is suitable for both home use and business. The beautiful designed grinder uses CNC aluminum extensively. It covers all ranges of coffee beans, e.g. espresso, filter brewing and Turkish coffee. The grinder comes with Italian made DLC (Diamond-Like-Carbon) coated 64mm stainless steel flat burrs. DF64V delivers very low retention. The rubber bellow can be used to push air through the grinding chamber and ensure minimal retention of grounds. The magnetic design of exit chute helps achieve consistent grinds cross all ranges. 
Buy Now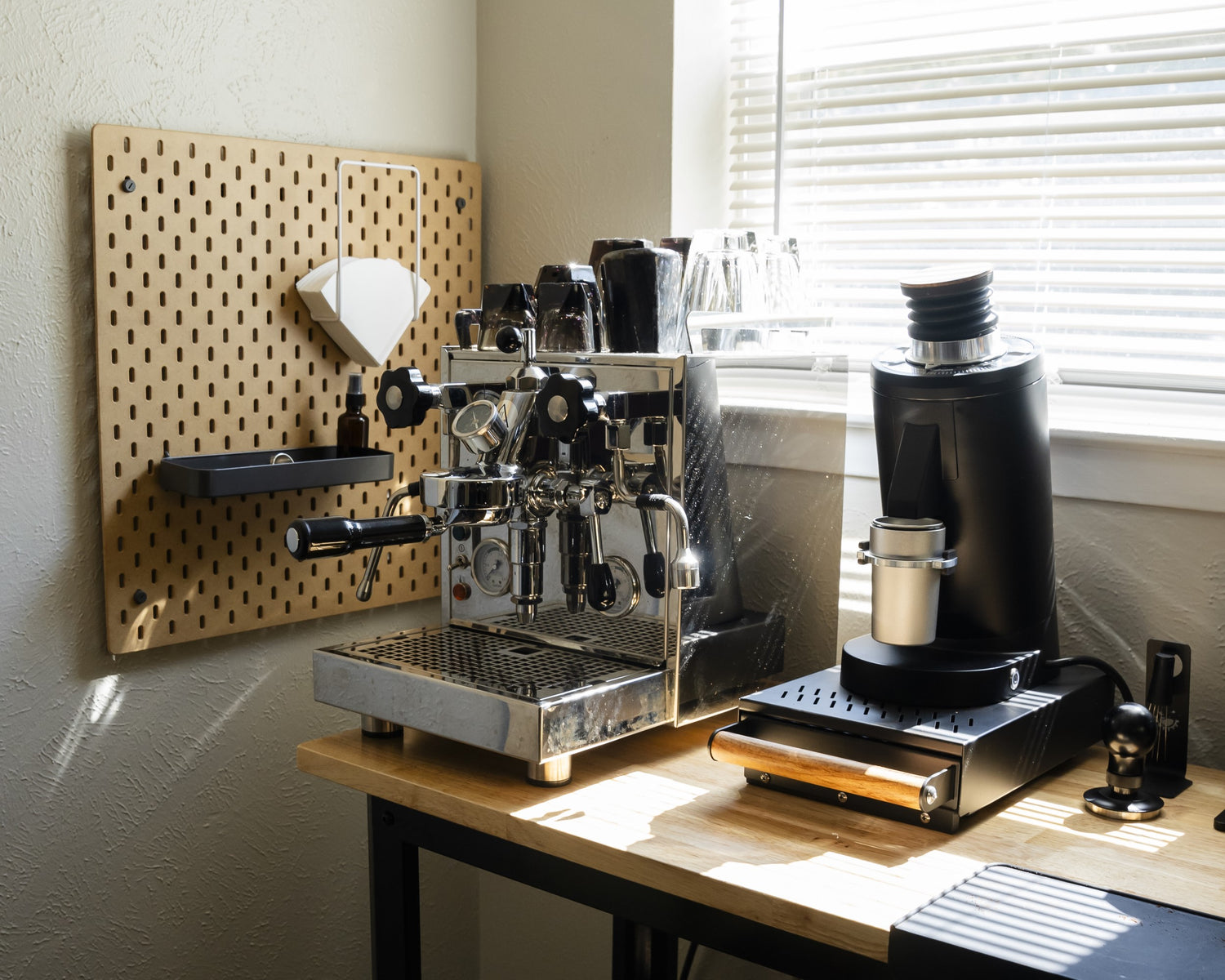 DF83 Coffee Grinder
MiiCoffee DF83 coffee grinder is all purpose grinder working for a range of brew methods e.g. pour over, espresso, cold brew etc. DF83 is much improved from the popular DF64. Its redesgined grinding chamber achieves very low retention without the help of bellow. The wave spring washer holds the top burr carrier and makes grinding super stable. Thanks to its large burr size DF83 is suitable for commercial environment.
Buy Now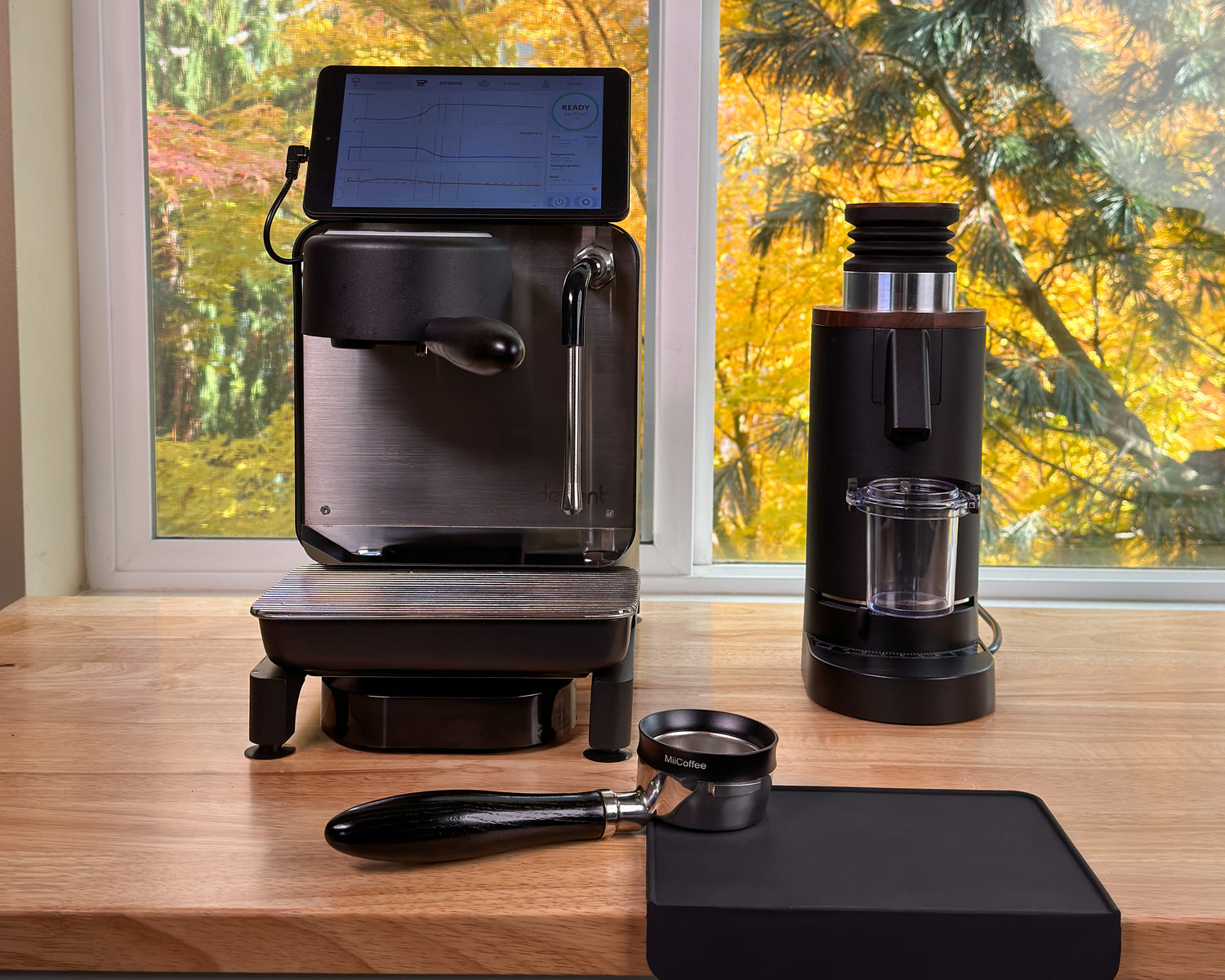 DF64P Single Dose Espresso Grinder
MiiCoffee DF64P single dose espresso grinder is designed for espresso only. It features the wood accents and comes with Italian made ItalMill 64mm Titanium coated flat burrs. This grinder has delivers true zero retention and the finest adjustment.
Buy Now