Regular price
$599.00 USD
Regular price
Sale price
$599.00 USD
Unit price
per
Sale
Sold out
When you see "in stock" status products are truly ready to ship in 24 hours. There is no need to call us to confirm.
This version has the new control board that fixes the stall protection issue in the early batch.
MiiCoffee DF64V variable speed single dose coffee grinder is small but mighty. This grinder is suitable for both home use and business. The beautiful designed grinder uses CNC aluminum extensively. It covers all ranges of coffee beans, e.g. 
espresso, filter brewing and Turkish coffee
. The grinder comes
 with Italian made DLC (Diamond-Like-Carbon) coated 64mm stainless steel flat burrs
.
DF64V 
delivers very low retention. The rubber bellow can be used to push air through the grinding chamber and ensure minimal retention of grounds. The magnetic design of exit chute helps achieve consistent grinds cross all ranges. 
Features and Specifications
Brushless DC Motor & Variable Speed

 

Quiet but powerful brushless DC motor can adjust between 600 - 1800 RPM. It gives you the full range of controls on how coffee beans being ground. 

DLC Coated 

64mm Flat Burrs 

DLC (Diamond-Like-Carbon) coated 64mm stainless steel flat burrs. It features a very low surface friction coefficient, self lubricating friction amplitude be formed on the surface with diamond structure and a high hardness. The adhesion of the coating is better. During the alignment of burrs the friction coefficient is small, the coating is not easy to peel off after the burrs are scratched. In addition the coating is a non-metallic element which can effectively reduce the electrostatic effect. The coffee grounds will not easy stick to burr surface and is easier to clean.

Anti-popcorn

 

The integrated Anti-popcorn cover help increase grinding speed.
True Zero Retention <0.1 gram

. Even without bellow this grinder reaches almost zero retention.

Blow-out funnel, with lid to completely empty the dead space.

Stepless Adjustment. Stepless adjustment with a large dial with an setting from the fine to coarse

Bean Hopper Capacity: 50 grams without bellow, 70 grams with bellow

Aluminum body with

powder coating finishing



Weight 10lbs

Motor 300W DC brushless
Variable Speed 600 - 1800 rpms
AC Input 100-120v/60Hz
Compact size 7" L, 4.3" W, 13" H fits under any kitchen cabinet.
One year warranty with MiiCoffee
Comparison
| | DF64 II | DF64P | DF64V |
| --- | --- | --- | --- |
| General | Works for a wide range of coffees and methods e.g. filter coffe and espresso | Designed for espresso only. It has less range in the grind size adjustment. It's designed to allow for more fine tuning of the grind size. | Works for a wide range of coffees and methods e.g. filter coffe and espresso |
| Stock burrs | Custom made 64mm stainless steel flat burrs | Custom made 64mm stainless steel flat burrs | DLC Coated 64mm Flat Burrs |
| Motor | AC 250W | AC 250W | DC Brushless 300W |
| RPMs | Fixed at 1400 | Fixed at 1400 | Variable from 600 to 1800 |
| Size | Normal | Normal | Compact |
What's in the box
DF64V Single Dose Grinder
Bellow & Wood lid
Metal Dosing Cup
Manual
More
Manual

Shipping & Returns

Free shipping on orders over $69.

Returns are accepted up to 30 days from the date the order was delivered. Open Box items are non-returnable.
Share
View full details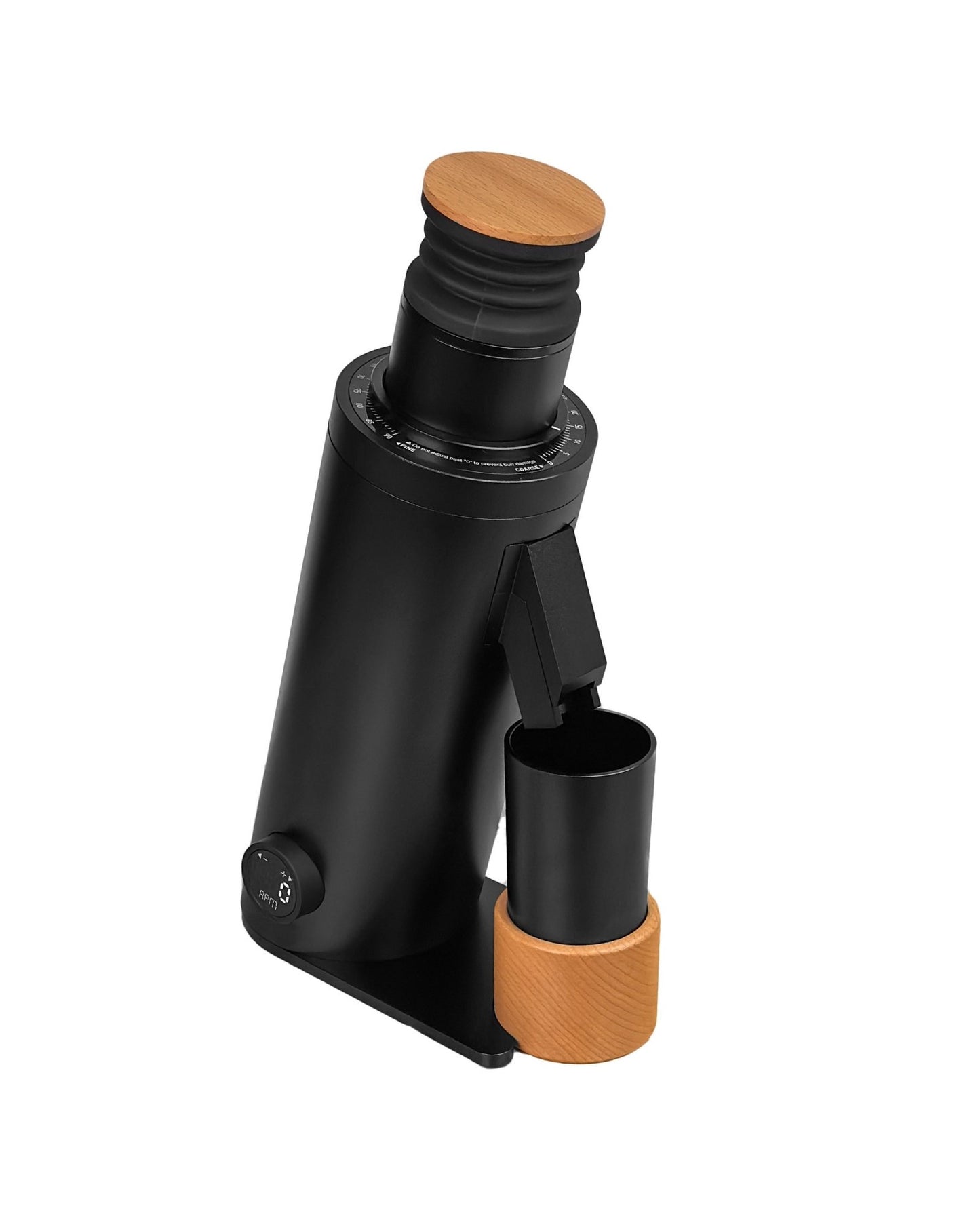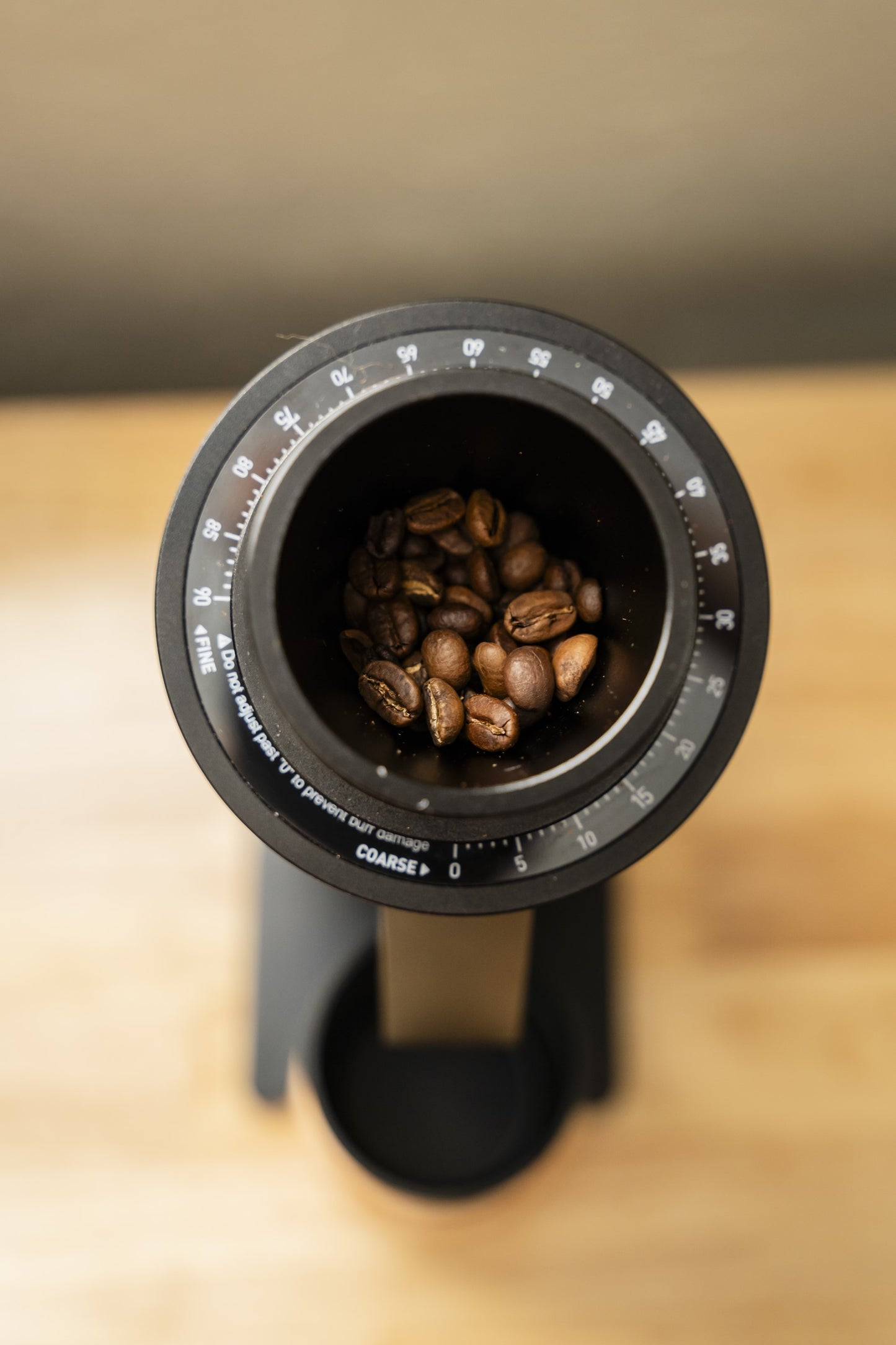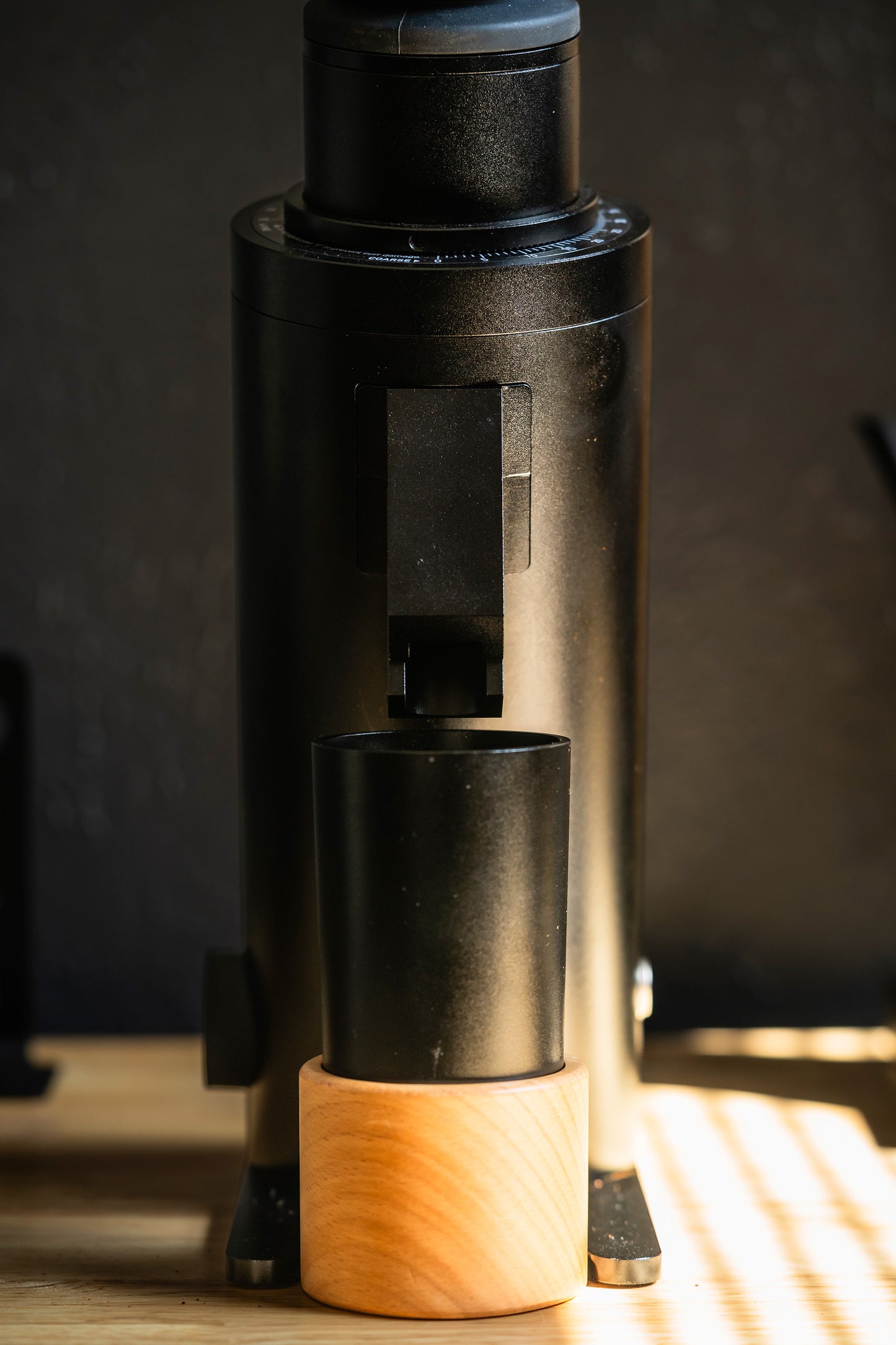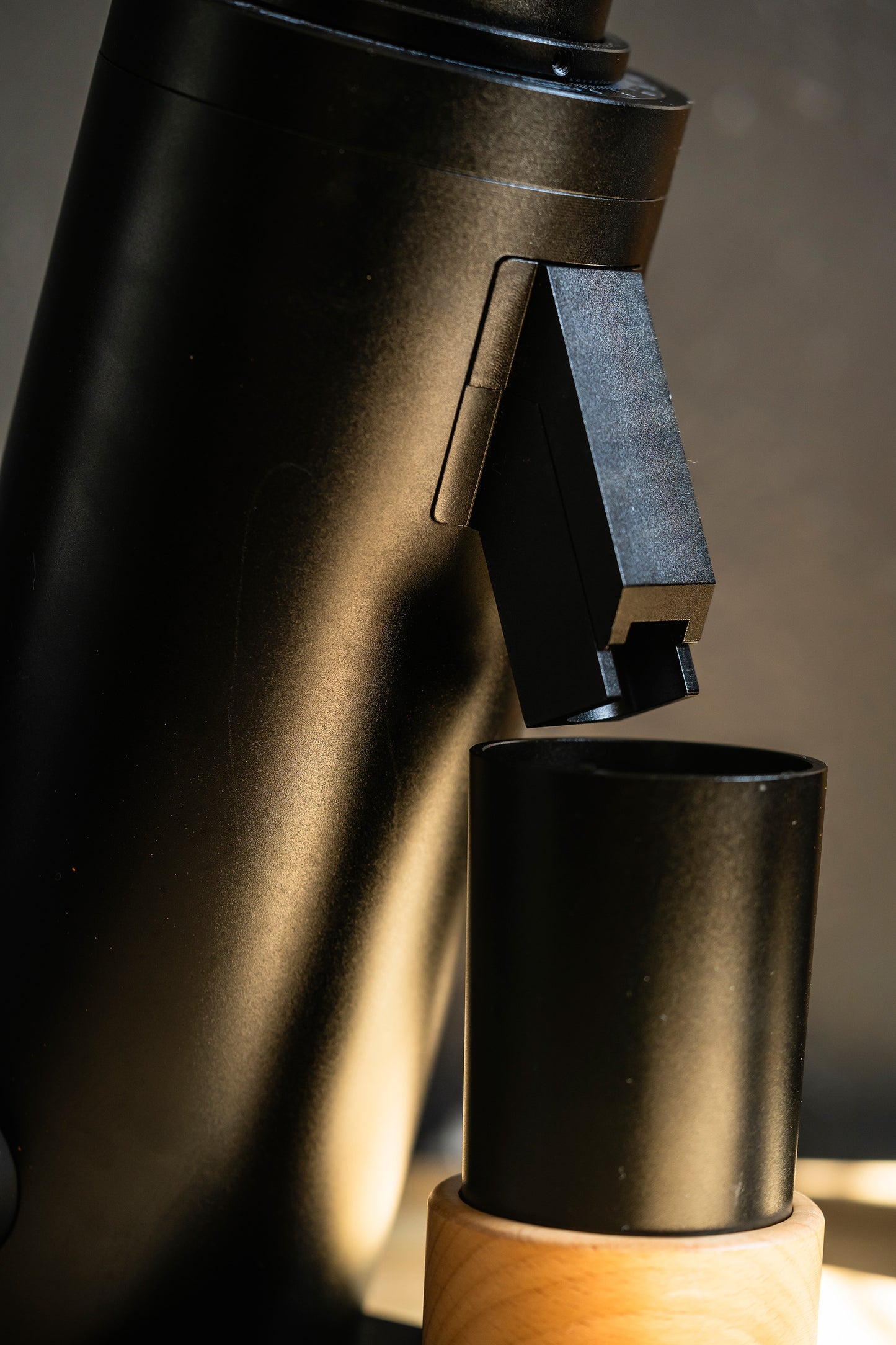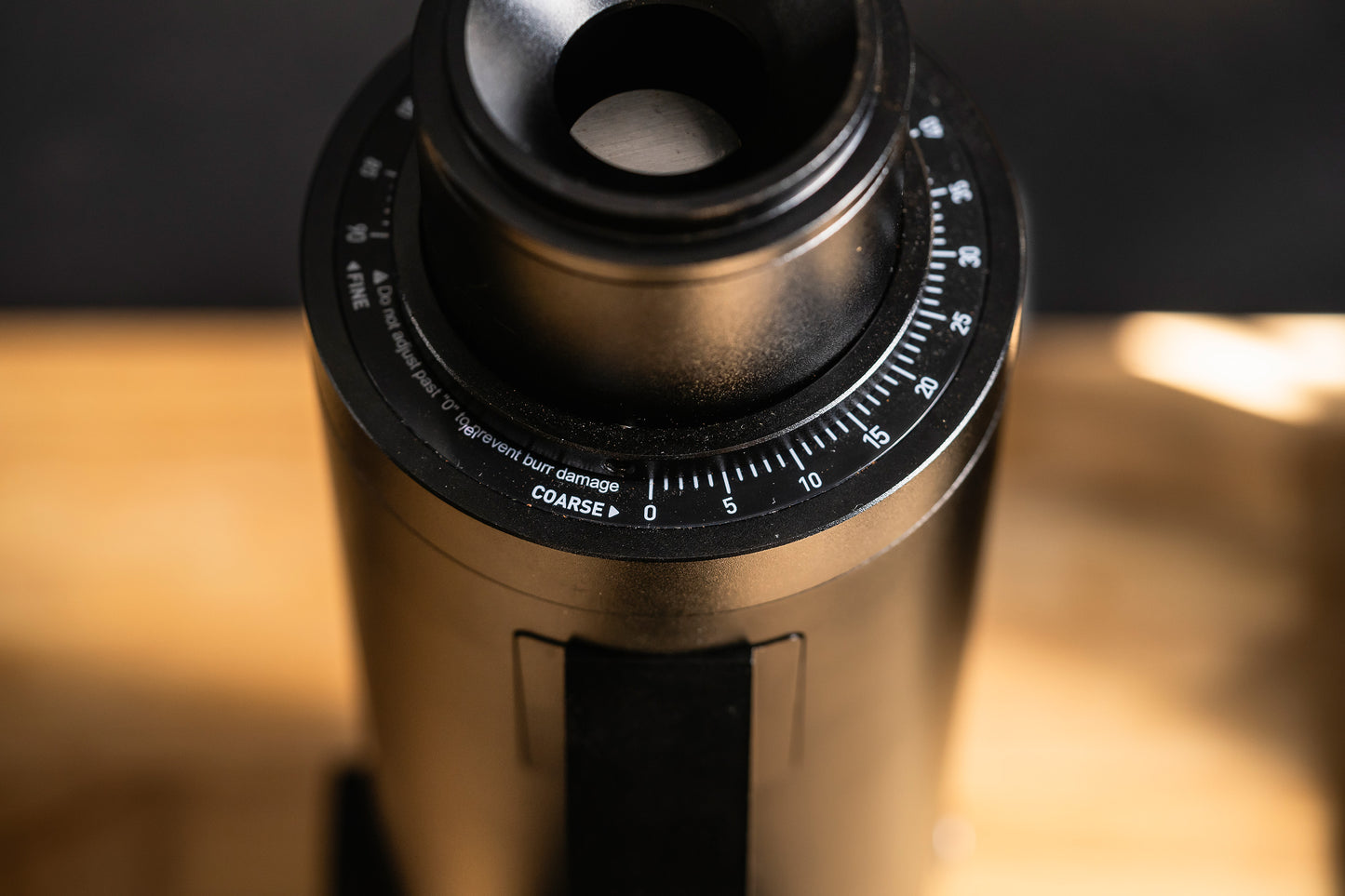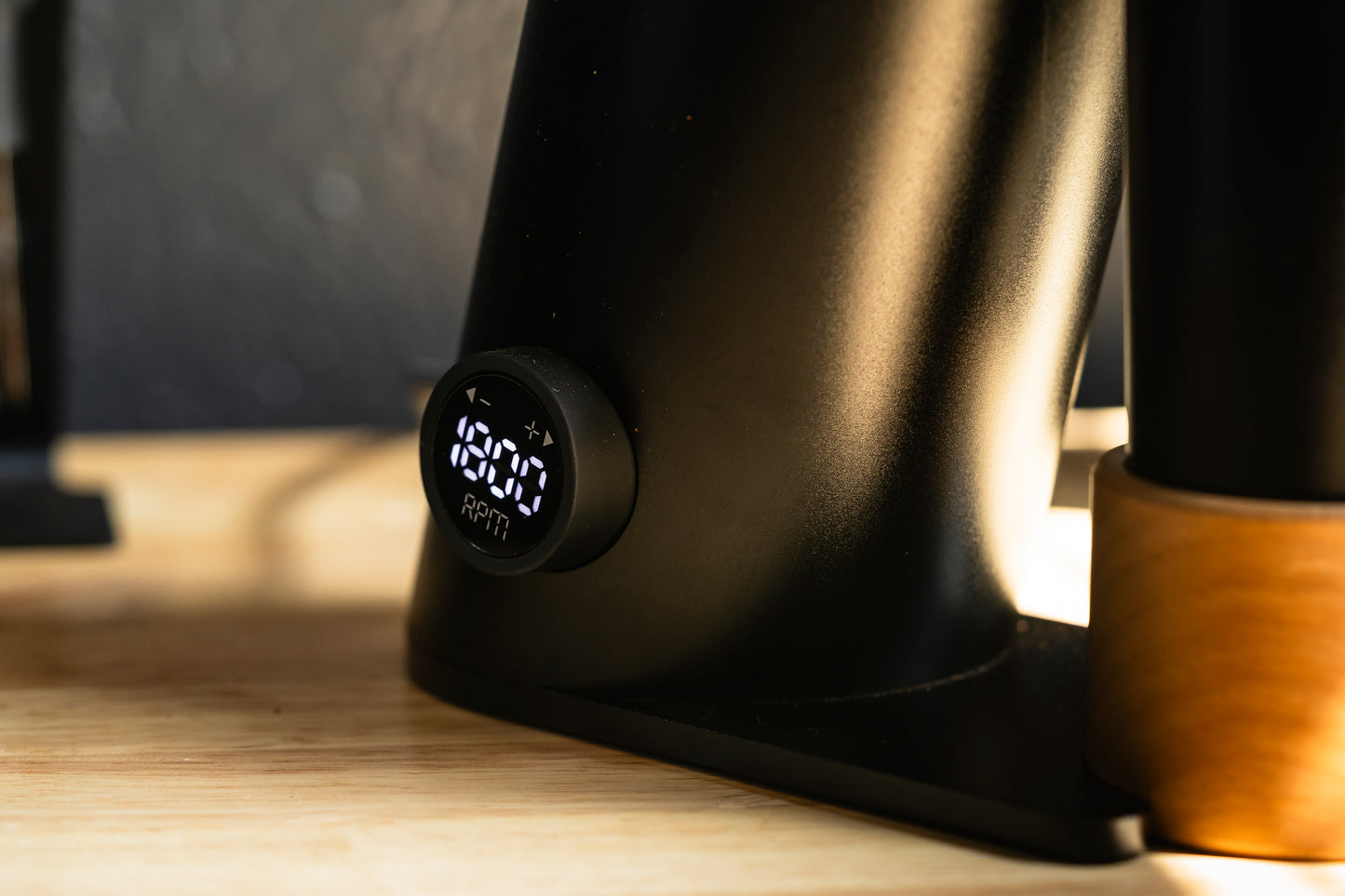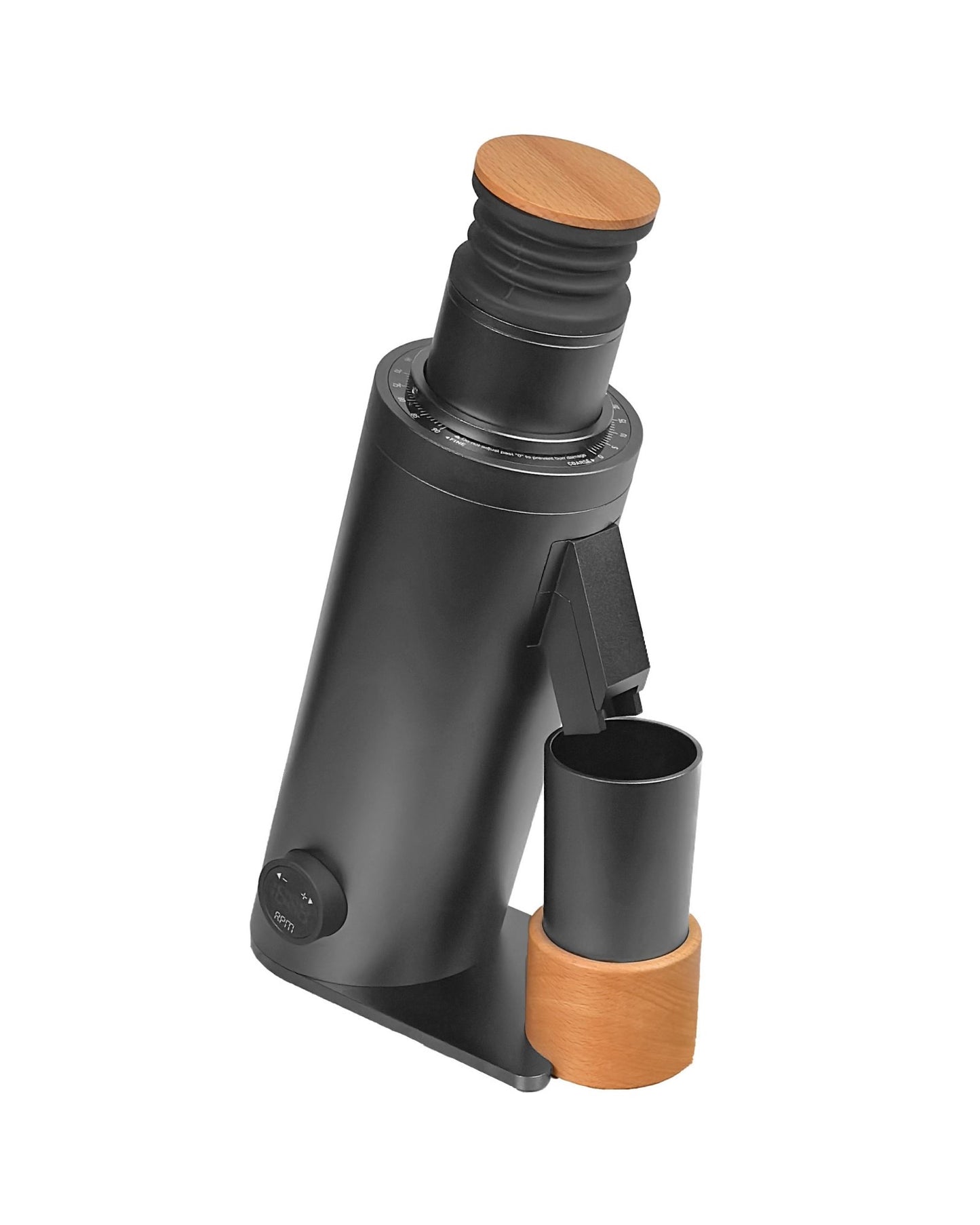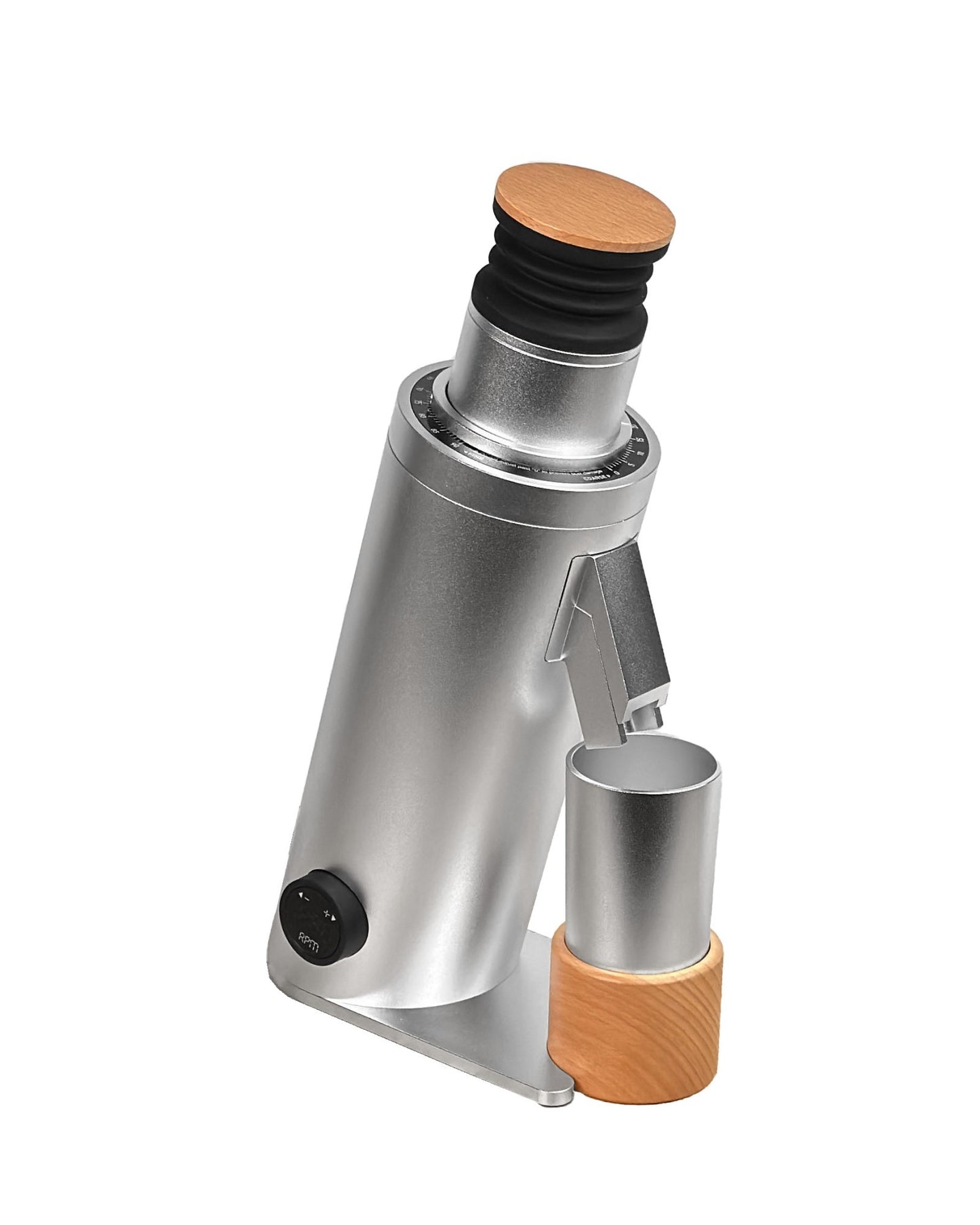 MiiCoffee DF64V Variable Speed Single Dose Coffee Grinder
MII Coffee supports coffee specialty enthusiasts
In the age where multiple vendors carry the same or similar products, customer service often counts more than "who has the best price" or "who ships fastest". Luke and MII Coffee are committed to customer service and will go the extra mile to ensure their customer's satisfaction. This brings a sense of equanimity when we order from a trustworthy vendor (MII Coffee). I can whole heartedly recommend MII Coffee to back the products they sell and insure a pleasant customer experience along the way. (Oh, and BTW, the new DLC burrs are perhaps some of the most underrated on the market for those seeking a flat burr profile in their espresso while still offering a decent pourover experience, all with a brushless motor you can barely hear amongst any ambient noise.)
The grinder and MII Coffee lose a half a star for not offering a optional catch cup and hopper that can handle more than 30 grams at a go. (Think 185/04 Pour-over, French, Cold Brew, and Drip coffee makers requiring 60+ grams per go) [The grinder rocks at the fine settings but may present challenges to get coarse enough for Cold Brew.] Ningbo Frigga loses a half a star for releasing the grinder prior to working out logic board issues to insure proper function of the motor under all rpm's and bean densities and gains back a very bright half star for attending to customer feedback and incorporating their feedback into their next production run. And, a big kudo (and a half star bump) to all their vendors and technicians that have sought to address any dissatisfactions and discontents with on the ground remedies.That said, the build quality, esthetics, and form (tiny next to the D64], place the DF64v in a unique place in the market that is hard to match at its price point.
Great product and amazing service
I love my DF 64V!
Before this I had a DF 64 ver.4, very good grinder. Decided to upgrade because I love flexibility and options. This new grinder gives me 13 new taste profiles just by simply turning one knob and changing the speed of the grinder. Highly recommend for people that like to experiment with their espresso. If you are one of the people that never gets their espresso just right buy this grinder and try different speeds, you will be pleasantly surprised!
Also, gotta give a shout out to the MiiCoffee company for fast service and literally same day response. All my issues and requests were addressed in an expedited manner. Special thanks to Luke.
Fast Shipping and Amazing Service
Product arrived quickly and as advertised. Upon arrival had a small issue, but Luke hopped on with me, late on a Friday mine you, and helped me with a really simple piece of troubleshooting which worked. Really great service, would recommend!
Quality build
You most likely won't be here reading this review unless you've already done your homework.
This grinder is better than I expected and lives up to the hype.
I'll take the word of other experts that the included burr set is of great quality and taste, maybe one day I'll be geeky enough to taste the difference.
The build quality is what I'm impressed with, feels rock solid. Others on YouTube have suggested the wooden stand and dosing cup aren't aesthetically pleasing, I find them to be beautiful and well built with a nice workflow.
It will be fun to experiment with grinder speed, nice to have this option, especially for pour overs.